Trip Marrakech to Zagora 2 days / 1 night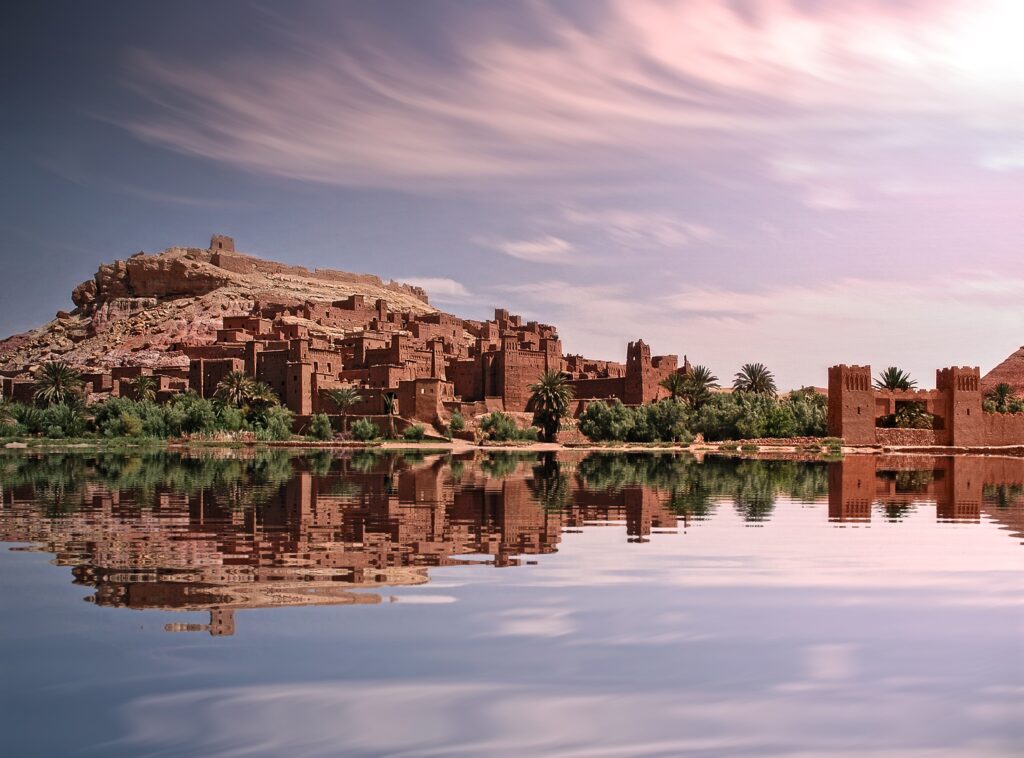 Trip Marrakech To Zagora Sahara Desert Tours 2 Days
Day 1: Trip Marrakech – Ait Ben Haddou – Draâ Valley – Zagora:
We'll depart from Marrakech at 08:00 a.m. towards Zagora. Along the way, we'll go through the Tizi-N-Tichka pass, a road which crosses the High Atlas Mountains at a height of 2,260 m, and we'll see several Berber villages. After paying a brief visit to the Kasbah Ait Ben Haddou, we'll go on our way to Zagora. We'll cross through the Anti Atlas and have a look at the Berber town of Agdez, the Draâ Valley and its palm grove, the last glimmer of vegetation before getting into the desert. We'll arrive at Zagora with enough time for a camel ride and to enjoy the sunset in the desert. After a traditional dinner, we'll spend the night in a real Berber haima.
Day 2: Zagora – Draâ Valley – Ouarzazate:
This day, we'll have to rise early to enjoy a memorable event: the sunrise in the desert. After the daybreak and a good breakfast, we'll return to Zagora on camel to go on our trip. Again, we'll cross through the Draâ Valley and Agdez to arrive at Ouarzazate, where we'll visit the Kasbah Taourirt. In the evening, we'll set off towards Marrakech. You could eat in Ouarzazate or along the way. We'll arrive at Marrakech between 06:00 p.m. and 07:00 p.m.
Private vehicle a/c, 4×4 Toyota Land Cruiser Prado or luxurious van for 2 days + Fuel.
Experienced driver.
Pick up service and transfer to your lodgings in Marrakech.
Overnight in the little dunes of Zagora, tent in a nomad campsite with dinner and breakfast.
Camel round trip from campsite (which is about 1 hour for each way.)
Spare time to explore places such as Ait Ben Haddou, film sets, Taourirt Kasbah, etc.
Pick up is carried out at 08:00 a.m. in summer and 07:30 a.m. in winter.
Drop-off around 05:30 p.m. in summer and 06:30 p.m. in winter.
Tips
Flights
Drinks
Lunch meals
Admission to monuments
Several choices of lodging categories to your election according to your needs.
Wide range of hotels.
Riads of 3* and 4*.
Hostels and Bivouacs.
The price of the route varies depending on the number of travelers and the category of the chosen accommodations.
Send us an email indicating your trip chosen dates, number of people and the selected lodging category. We will provide you with your custom made-route in demand.