1 Day Trip To Azrou And The Cèdre Gouraud Forest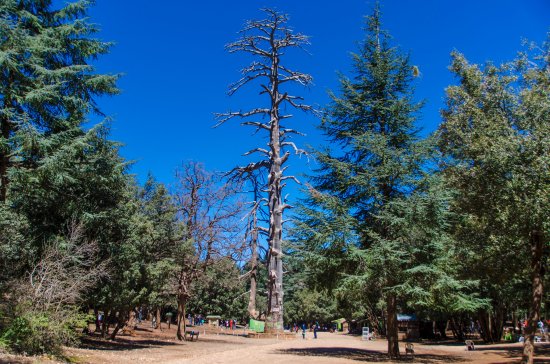 1 Day Trip To Azrou And The Cèdre Gouraud Forest
1 Day Trip To Azrou And The Cèdre Gouraud Forest​
Azrou is an important Berber settlement located inside the Middle Atlas. Even better known than the city itself is the Cèdre Gouraud Forest. 50,000 inhabitants live in Azrou. The Great Cèdre Gouraud, which is the largest millenary cedar in the region, is the most famous resident of the forest. Unfortunately, it died not long ago because of a plague of processionary moths. Not far from the Cèdre Couraud, you'll find souvenirs and drinks stalls, as well as peanuts with which you could feed hundreds of Barbary macaques which live in the area. We'll also visit the small Medina, where you'll find shops and rugs as well as wood-carving workshops. Afterwards, return to Fez around 07:00 p.m.
Book your Tour in: Merzougadeserttrips.com
Private tour, pick up at the airport, hotel, or any other agreed place.
Transfer by Toyota Landcruiser 4×4 or minibus, depending on the number of passengers.
Spanish speaking guide-driver. Our guide-drivers are native people, natural, kind, who will serve you as interpreters as well as accompany and guide you along your trip.
Fuel, tolls and all transport expenses.
Tips
Drinks
Meals
Admission to monuments
Any other activity which is not indicated in the itinerary.